How to Use NameDrop Feature on Your iPhone – This month, Apple released iOS 17 for all consumers worldwide along with the new iPhone 15 series. A new NameDrop function is one of several enhancements and exciting new features in the most recent version of the iPhone operating system.
By placing your iPhone close to another iPhone, you can transfer and share contact information using this feature, which functions similarly to AirDrop. This can also be done by combining an iPhone and an Apple Watch. But later this year, Apple will release an update that will provide this capability for the wearable.
How to use iOS 17's NameDrop feature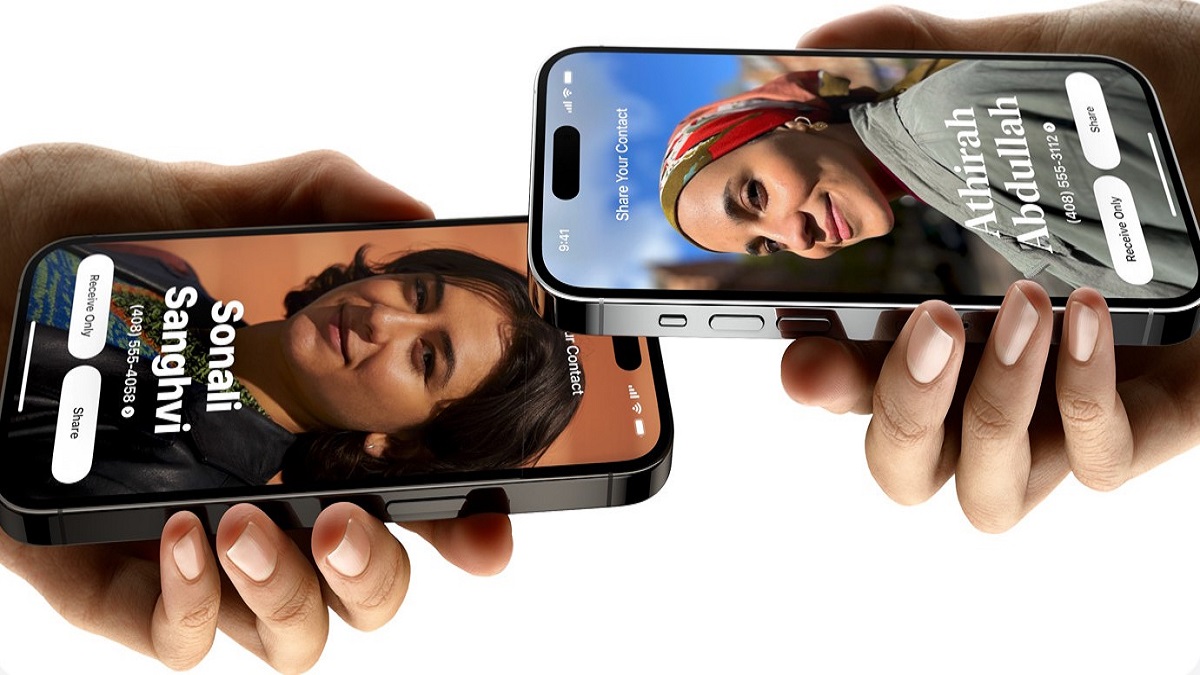 To use the NameDrop feature on an iPhone, AirDrop must be enabled. To achieve this:
Go to Settings > Select General > AirDrop. Make sure both iPhone models are running iOS 17 and that AirDrop is set to Everyone. See how to transfer contacts from one iPhone to another.
Hold your iPhone's top against the top of another person's phone.
When a pairing is completed, a glow will appear at the top of both devices, and NameDrop will show up on both displays.
Holding on will cause NameDrop to show up on both displays.
You have the option of sharing, only receiving, or doing both at once.
Before NameDrop is finished, move the two smartphones apart to cancel.
Only new contact information can be sent using NameDrop; an existing contact cannot be updated.

By going to Settings > Select General > AirDrop and switching the Bringing Devices Together setting off, users can disable NameDrop.
NameDrop will be made available on Apple Watch in a future update, according to Apple.
Since last week, compatible iPhone models have had access to Apple's iOS 17 operating system. Along with NameDrop, the most recent operating system for iPhone models adds StandBy Mode and a Live Voicemail feature that lets users read a real-time transcription while the caller is speaking, among other enhancements and new capabilities. New mental health capabilities are included in the Health app in iOS 17, and grocery lists are displayed in Reminders. Offline Maps lets you share AirTags and other Find My-compatible gadgets with other users, and it also comes with an Apple Journal app.